Seniors Ministry
Even when I am old and gray, do not forsake me, my God, till I declare your power to the next generation, your mighty acts to all who are to come. Your righteousness, God, reaches to the heavens, you who have done great things. Who is like you, God? Psalm 71:18-19
Of course this ministry isn't for you—you're not a senior yet! But if you are looking for fun and fellowship with people who share your life experience, we have a ministry for you. Our seniors are a highly valued part of our church family, and continue to be actively involved in church ministry in many ways.
---
Inter-generational Ministry:
At Fleetwood we are dedicated to a ministry that is inter-generational; where all generations bless each other. We ask seniors to participate in all areas of our church's life: worship leading, mentoring, teaching, Sunday morning coffee, prayer ministry, leadership, contributing, visiting, outreach and so on. You don't retire here—you re-fire here! We need your gifts and you need the gifts of this community to keep us all strong in Christian faith. One inter-generational event we put on is Song Stories, where members of all ages read stories connected to their favourite worship songs and then we all sing those songs together. Watch for announcements in our bulletin and newsletter.
Seniors Bible Study:
We encourage our seniors to join our Small Groups, which are inter-generational groups that meet for Bible study and prayer.
Seniors Social:
Occasionally our seniors gather together for a fun outing or an interesting presentation. Outings have been at Fleetwood Park, Stave Falls, Derby Reach and other Lower Mainland locations. Presentations have been made by missionaries, notaries, financial consultants, artists, and entertainers. We have a nice morning together and often finish off with a delicious lunch.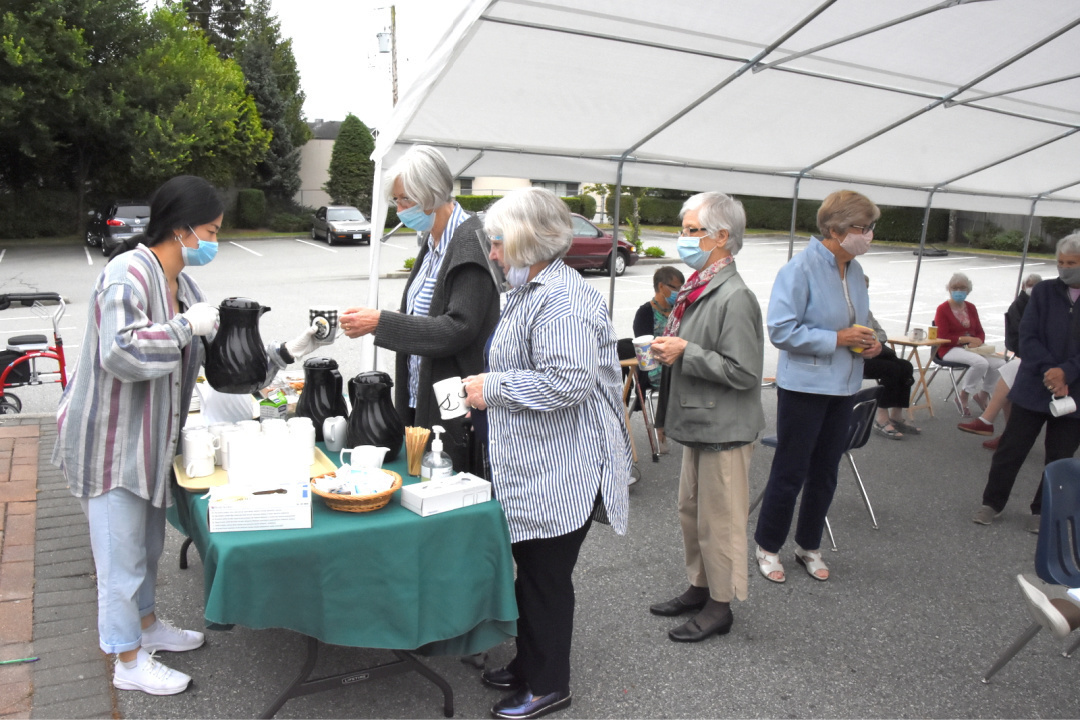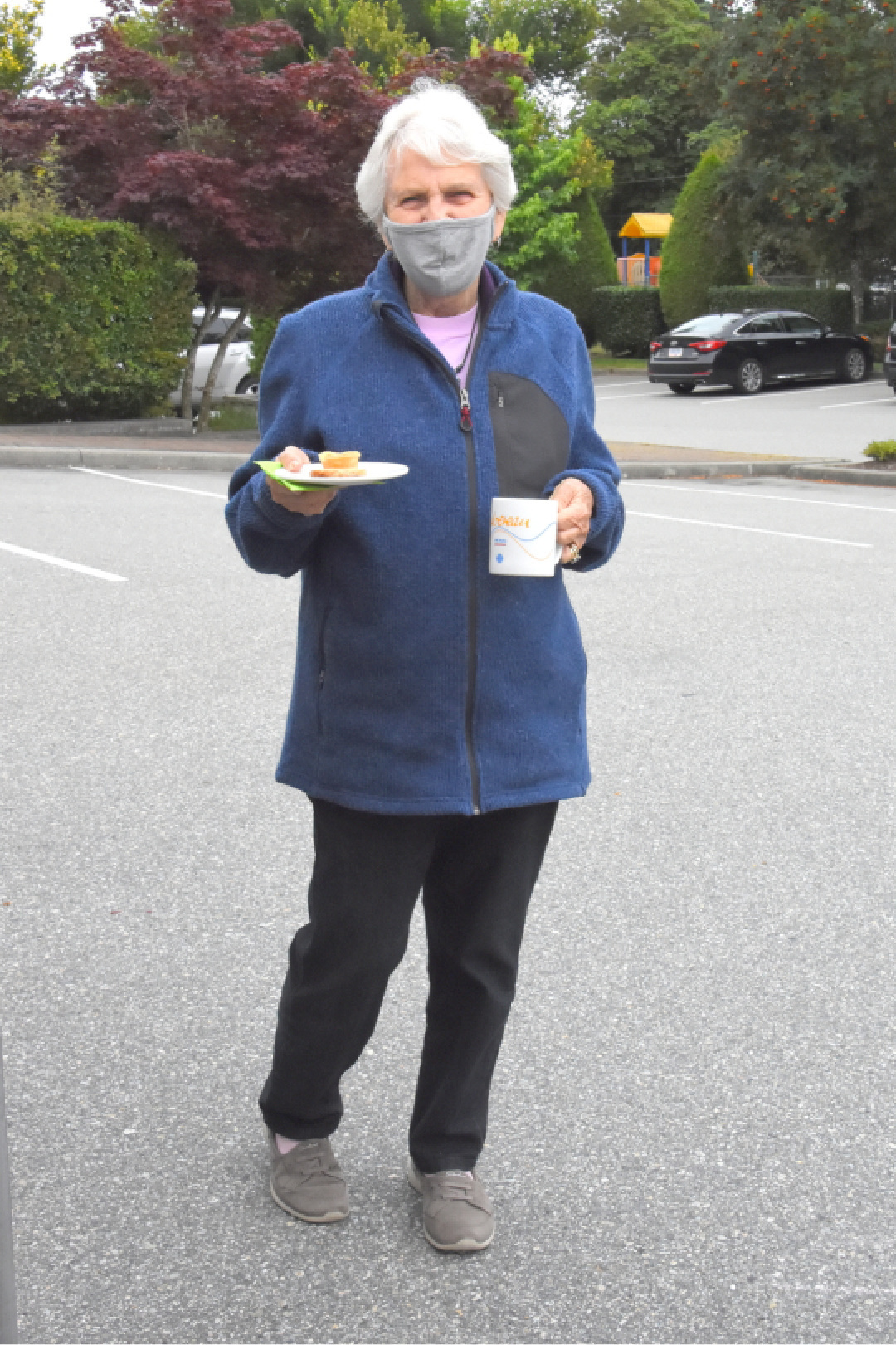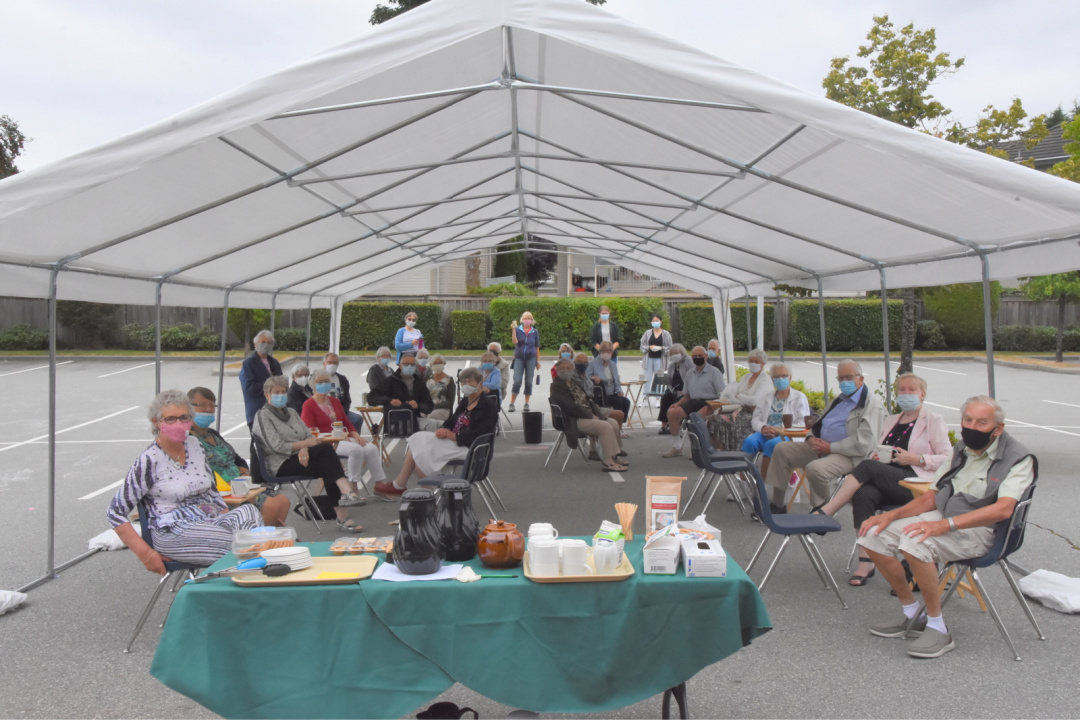 Seniors Spiritual & Physical Care:
Our congregation has trained visitors dedicated to the spiritual and physical care of seniors. They will visit you for prayer or to address a special concern. They can arrange for meals to be brought to you when you need to recover from illness or a hospital stay. We also offer communion to home-bound seniors who can't make it Sunday worship anymore. Call the office to set up a visit.