Library
Looking for something to read or need a good resource? You are welcome to browse and self check out any book when the library is open during office hours. Simply leave your name and that of the title borrowed, in the large blue check-out book. A librarian will be in the library every Sunday morning to help you with questions or suggestions you may have or you may email Library@fleetwoodcrc.org.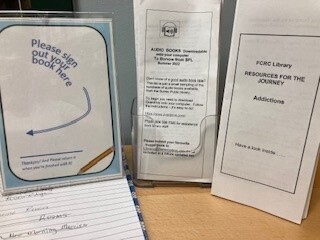 The library provides updated lists of some books available in e-book, audio book or large print format, available from our Surrey Public Library. These titles supplement our print collection. Please visit the church library for a brochure of such titles. If you would like to get started with audio books but not sure how, please contact the library and arrangements can be made for someone to help you with that.
Also available is a brochure with titles to a dedicated and separate collection of books focusing on various Addictions. Any suggestions on how the church library may compliment other ministries are always welcome..
You can also browse through entire collection of church library resources on line. Simply click library online and search by title, author or subjects. Subject data is constantly being updated, so if you still can't find what you need please contact the library. You may also choose to put a hold on an item and it will be reserved for you. To reserve a book, sign in using your "user name" which is your last name followed by your first name. For example- Smithjohn.
The Christian Reformed Church has a digital library from which you can read and or purchase online. This site is particularly good if you are looking for information on resources to help you in a church ministry or to supplement your faith formation and devotional books in your family.
Click on the graphic to learn more and access the digital library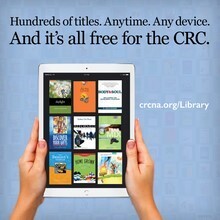 Books for Truth and Reconciliation

Suggestions for learning opportunities for national healing, equity and reconciliation.
Download (659KB)