Prayer Path: Station 5
The Path to the Cross: Distressed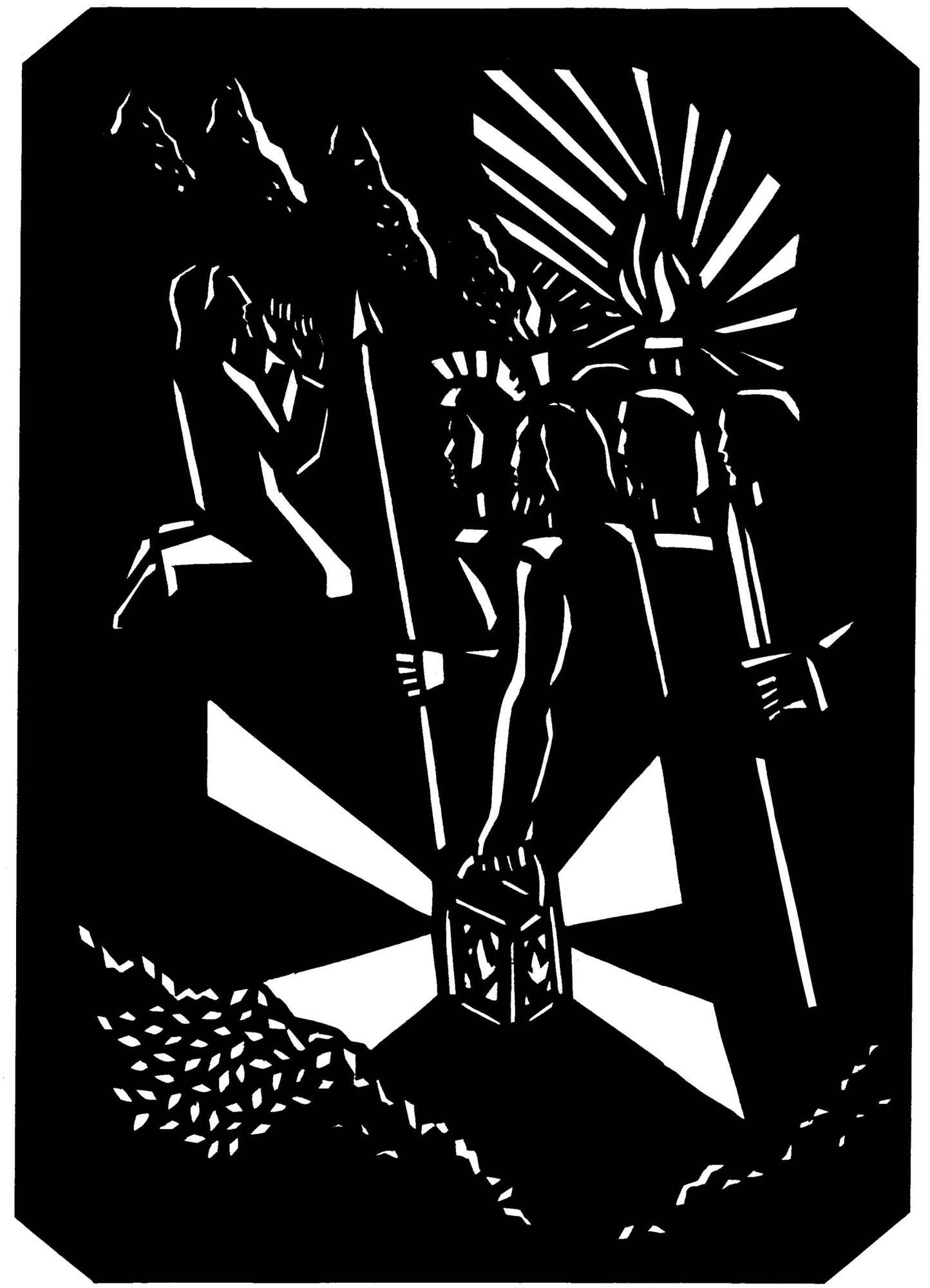 Opening Prayer
Walk with me, Lord, as I walk this path of the cross, feeling the weight, finding the joy. Amen.
A Reading from the Gospel of Mark, chapter 14
Jesus and his disciples came to an olive grove called the Garden of Gethsemane. He kept Peter, James, and John close to him and began to be filled with horror and deepest distress. And he said to them, "My soul is crushed by sorrow to the point of death; stay here and watch with me." He went on a little farther and fell to the ground and prayed that if it were possible, the awful hour awaiting Him might never come.
Reflect
What am I noticing & feeling as I imagine this moment on Jesus' path to the cross?
Is deep distress and sorrow really part of following Jesus?
Why was Jesus distressed?
Why am I distressed?
Christ Speaks
When you are distressed and your soul is crushed with sorrow, I will still be with you.
I am the Lord. I am the Lord.
And there is nothing to fear, nothing to fear, there is nothing to fear
for I am with you always.
What can separate you from My perfect love?
Do not fear.
- adapted from The Porter's Gate Nothing to Fear
A Closing Prayer of Commitment
Walk with me, Lord, on the path of my life.
When I am in distress and my soul is crushed with sorrow, let me still follow Your footprints.
I want to follow You. I will follow You.
I'm sure I will keep following You.
Please help me follow You. Amen
Artwork Credit: In the Garden of Gethsemane © 2022 Lucinda Naylor | Eyekons
Station 5

Listen here to a guide to Station 5 of the Prayer Path.