Prayer Path: Station 6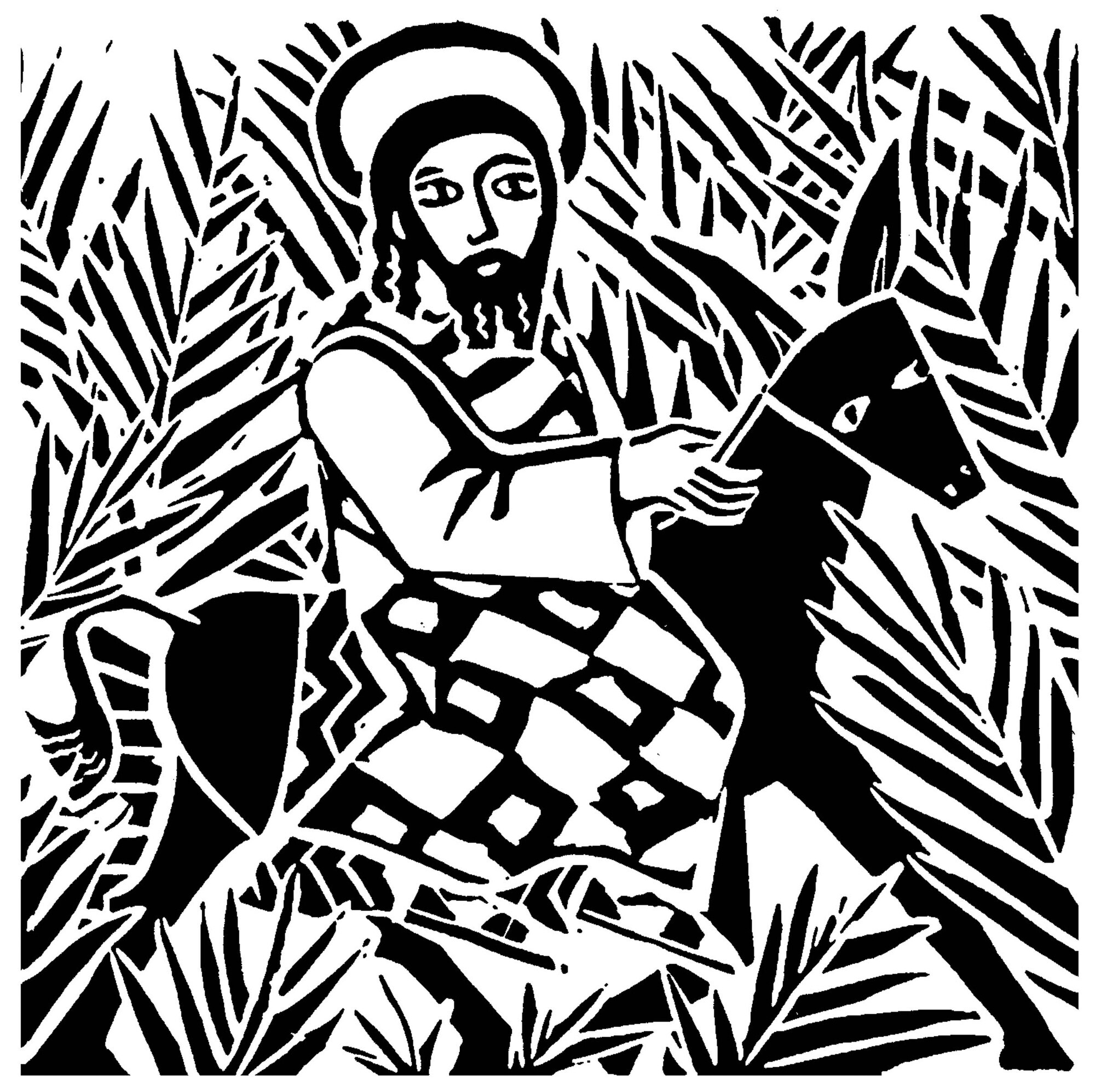 The Path to the Cross: Humbled
Opening Prayer
Walk with me, Lord, as I walk this path of the cross, feeling the weight, finding the joy. Amen.
A Reading from the Gospel of Matthew, chapter 21
As Jesus and the disciples approached Jerusalem, Jesus sent two of them into the village ahead. "Just as you enter," he said, "you will see a donkey tied there, with its colt beside it. Untie them and bring them here. He did this to fulfill the ancient prophecy, "Tell Jerusalem her King is coming to her, riding humbly on a donkey's colt!" The two disciples did as Jesus said, 7 and brought the animals to him and threw their garments over the colt for him to ride on.
Reflect
What am I noticing & feeling as I imagine this moment on Jesus' path to the cross?
Is humility really part of following Jesus?
How is Jesus humble?
How am I humble?
Christ Speaks
When you are humble or even humiliated, I will still be with you.
I am the Lord. I am the Lord.
And there is nothing to fear, nothing to fear, there is nothing to fear
for I am with you always.
What can separate you from My perfect love?
Do not fear.
adapted from The Porter's Gate Nothing to Fear
A Closing Prayer of Commitment
Walk with me, Lord, on the path of my life.
When I am humble or even humiliated let me still follow Your footprints.
I want to follow You. I will follow You.
I'm sure I will keep following You.
Please help me follow You. Amen.
Image Credit: Psalm Sunday © 2022 Lucinda Naylor | Eyekons
Station 6

Listen here to a guide to Station 6 of the Prayer Path.