Every other year the Christian Reformed denomination has been offering a conference called "Inspire," mostly underwritten by a generous donor. I attended the 2 previous ones (in Detroit 2017, and Windsor 2019), once as an attendee and once as a seminar leader, and had been thoroughly blessed by being there and engaging with people and relevant topics. I was excited about several of the offerings on the program this year, so was eager to go again, and this time, to take my husband Frank along. This year's conference was called "Inspired to Be One." It promised to focus on "celebrating our diversity in the CRCNA as a denomination, as well as the need for us to come together as one church." Well, after much divisiveness over the last few years, not to mention in June of this year, the need to come together is very evident.
---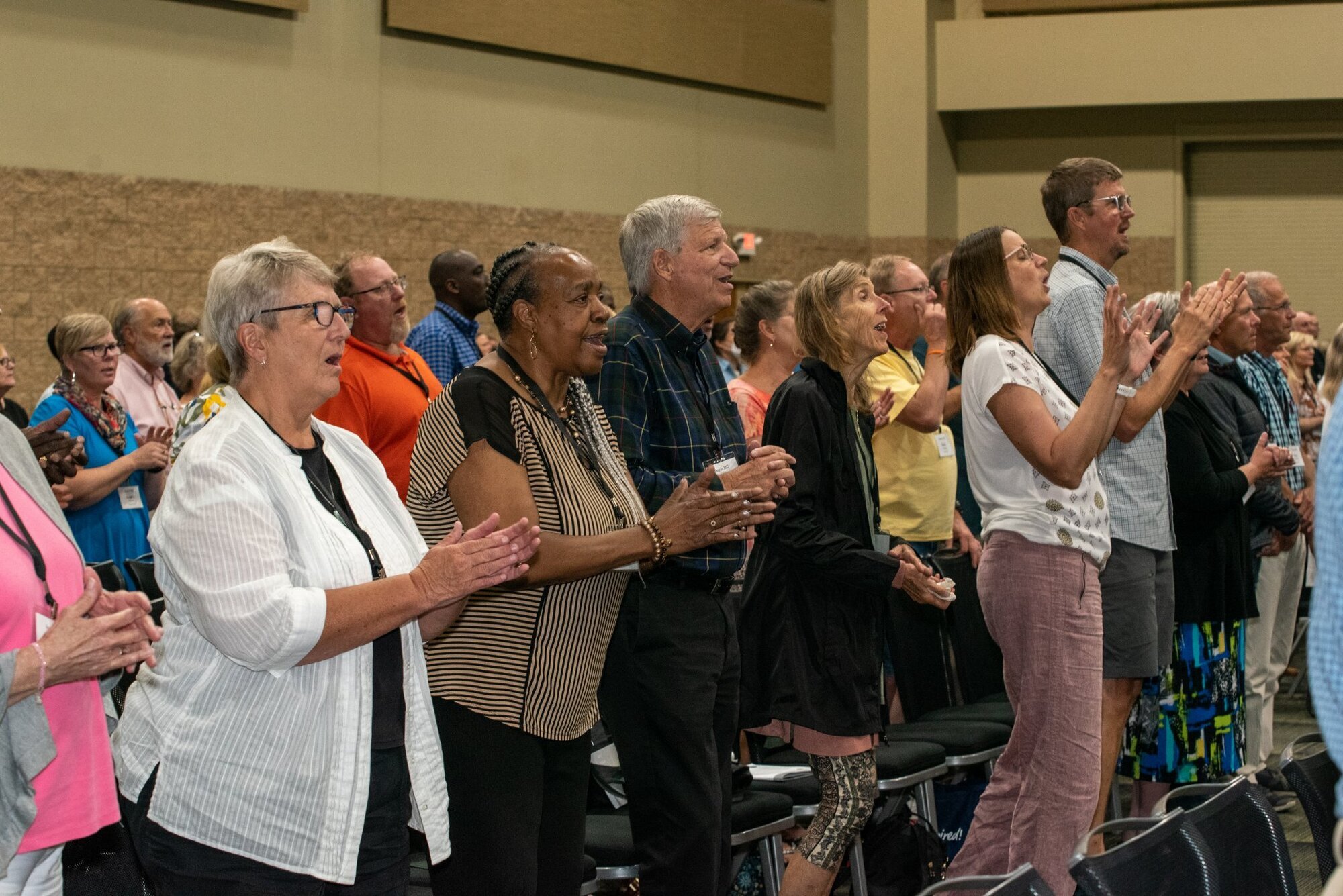 Worship at the 2022 Inspire Conference in Chicago, Illinois. Image Credit: CRCNA Facebook, Joani Veenstra
---
The conference was set up with 4 main gatherings and then a string of smaller workshops during other day time periods. In addition, a whole auditorium was taken up with booths from various denominational and non-denominational ministries. It is so good to see the way our denomination is organized to support such diverse ministries.
---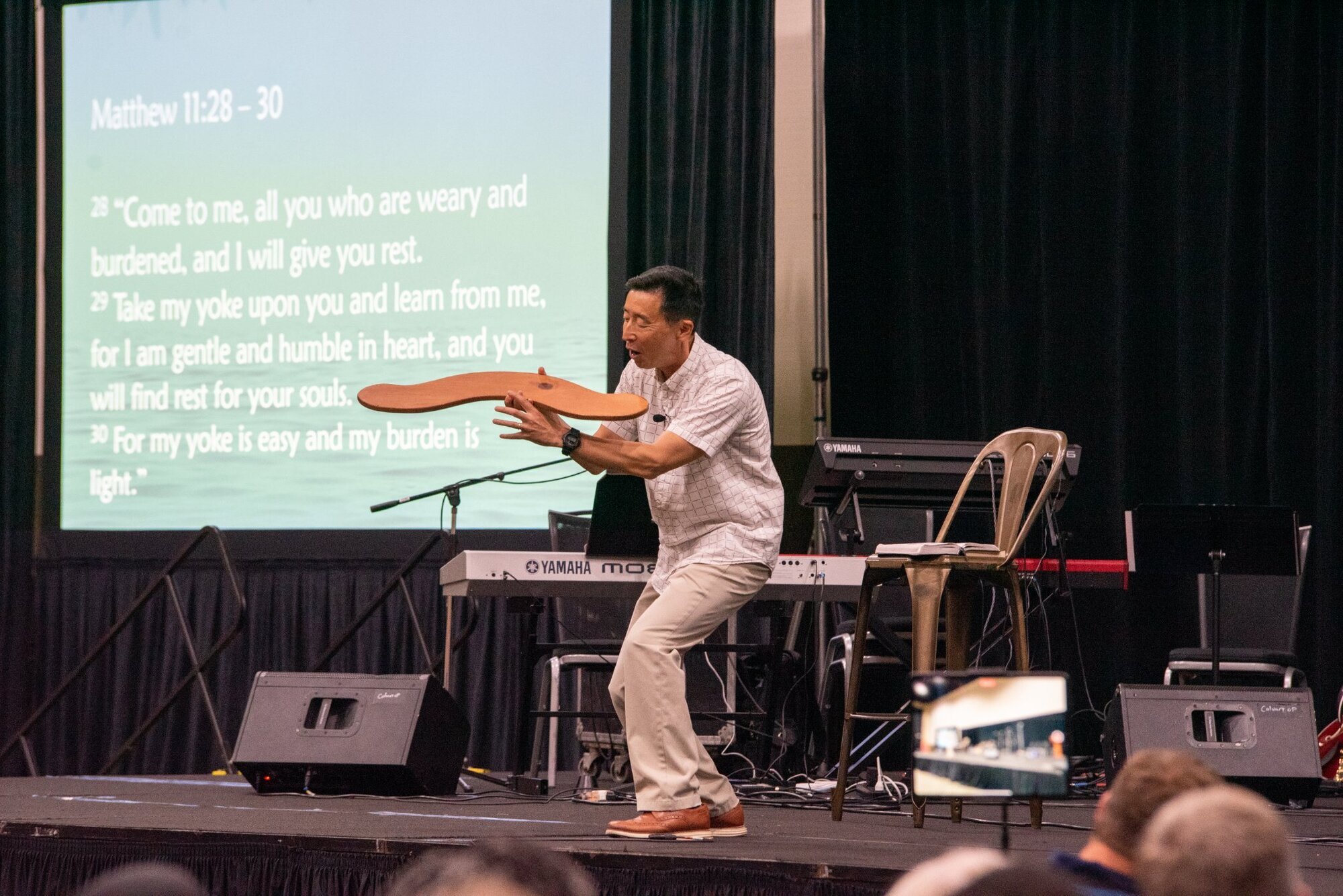 Ken Shigamatsu Image Credit: CRCNA Facebook, Joani Veenstra
---
The 4 main speakers were stellar and showcased such diversity just by who they were: Rev. Ken Shigamatsu (a Japanese Canadian who is a pastor in Vancouver), Bishop David Zac Niringiye (an Anglican bishop from Uganda), Rev. Sandra Maria van Opstal (a Latina CRC pastor in Chicago who is executive director of Chasing Justice), and Sandra McCracken (an American singer-songwriter whose music I love).
---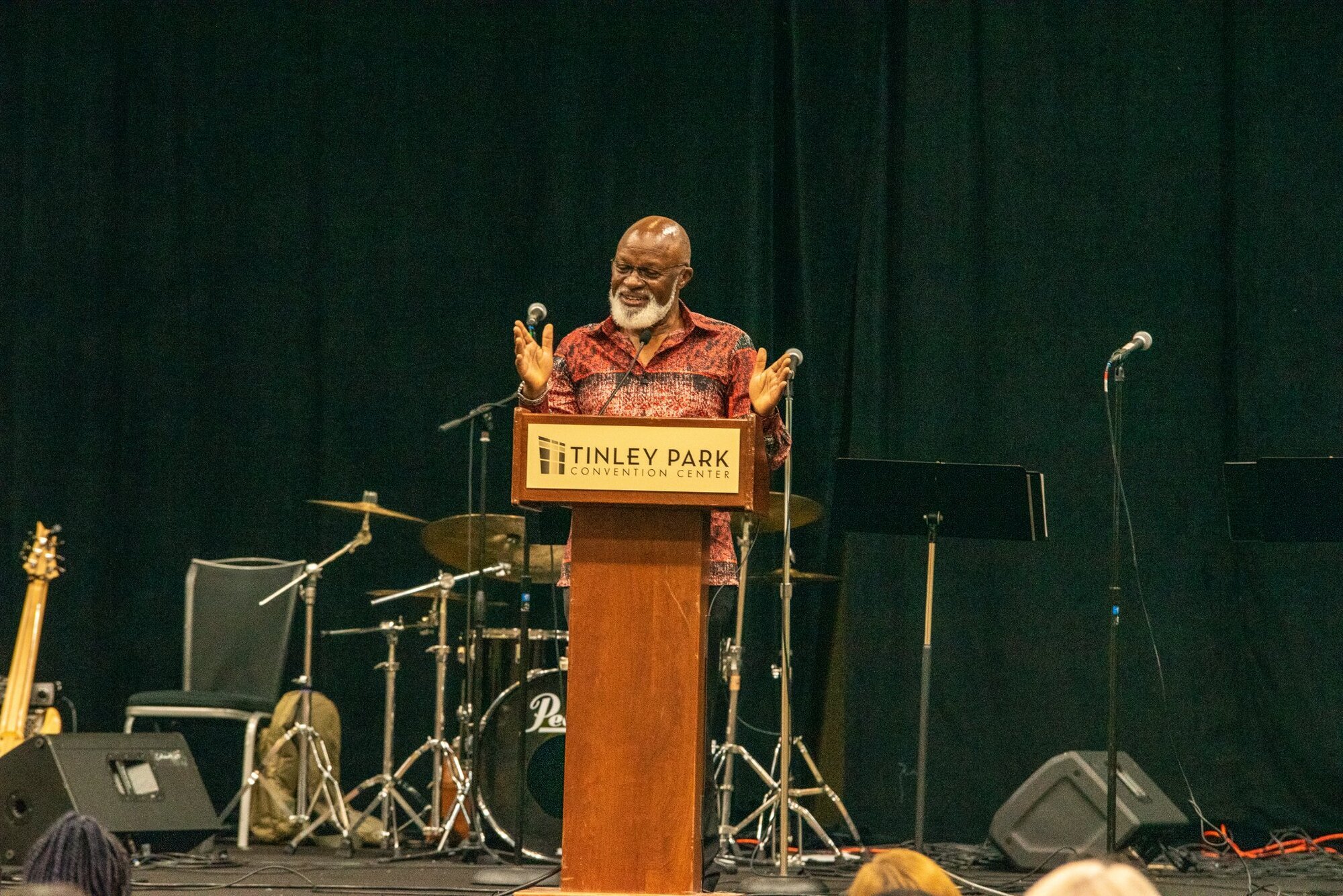 Bishop David Zac Niringiye Image Credit: CRCNA Facebook, Joani Veenstra
---
Ken Shigamatsu reminded us that any "work done for God" in our personal lives or in the church needs to be grounded in faith practices that keep us connected to God. Both Bishop David and Sandra van Opstal challenged the core "whiteness" of the Christian Reformed Church and called us to embrace a global Christian family. And Sandra McCracken blessed us with her biblically based lyrics and song, also inviting us to join our voices with hers.
---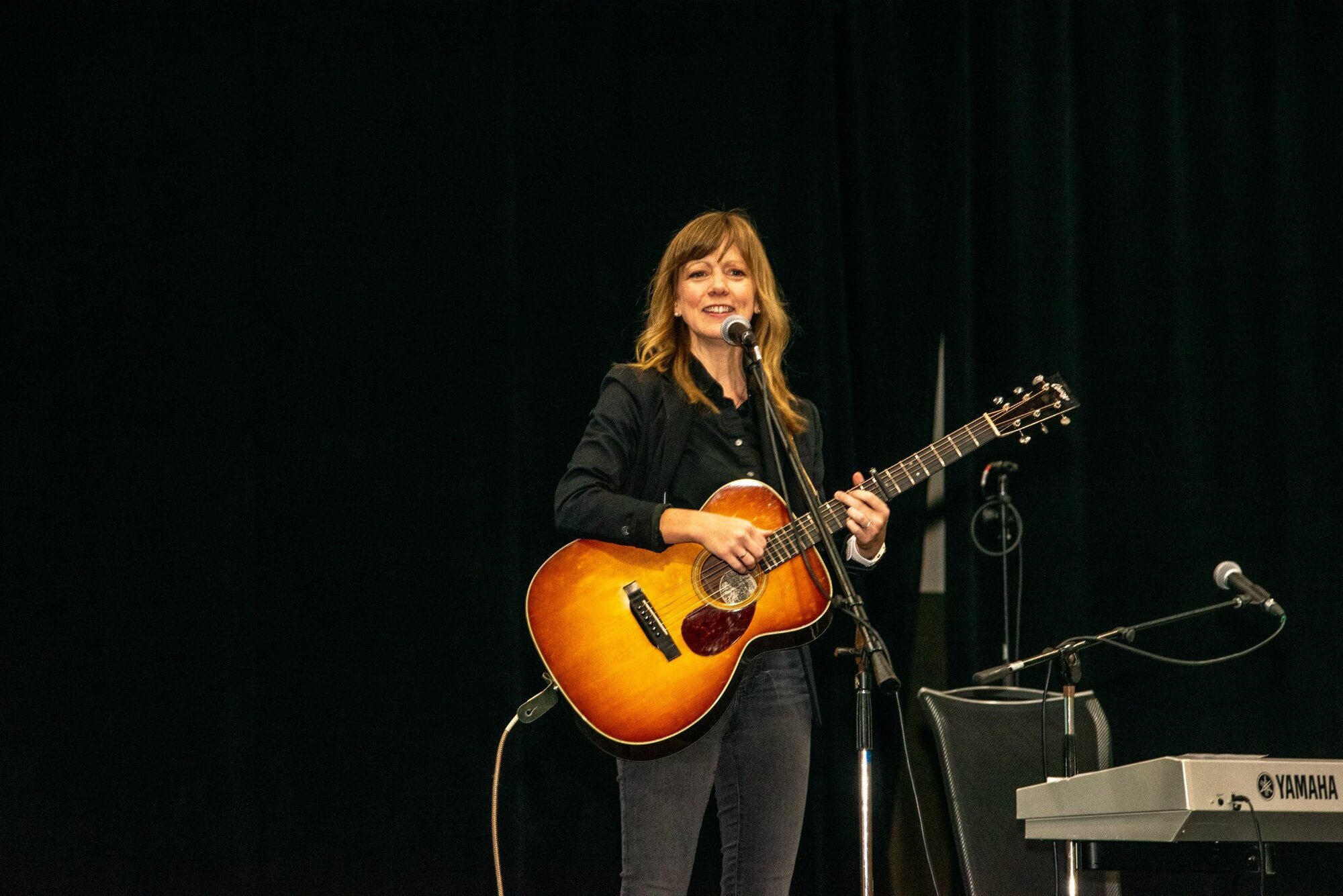 Sandra McCracken Image Credit: CRCNA Facebook, Joani Veenstra
---
One of the main reasons I wanted to go was because there was going to be a special pre-conference banquet celebrating 25 years since women were ordained in the CRC. Ruth Haley Barton was speaking at this event. This is topic dear to my heart as I was ordained more than 20 years ago, only starting seminary in my late 30's after the denomination "opened the door" to women in office. But, alas, it turns out that attending Inspire, like most things in life, has lows as well as highs. After waiting at the airport for several hours to board a plane to Chicago, we were suddenly notified that our flight was not just delayed but cancelled altogether. We could not get another flight, and had to book a hotel to catch a flight the next day instead. Then on our way back: flight delay after flight delay until we had to make alternate arrangements for Sunday morning at Fleetwood. On top of that, my husband tested positive for Covid a day after our return, curtailing my work and interactions the following week as well. Nonetheless, the Inspiration continues!