Prayer Path: Station 4
The Path to the Cross: Betrayed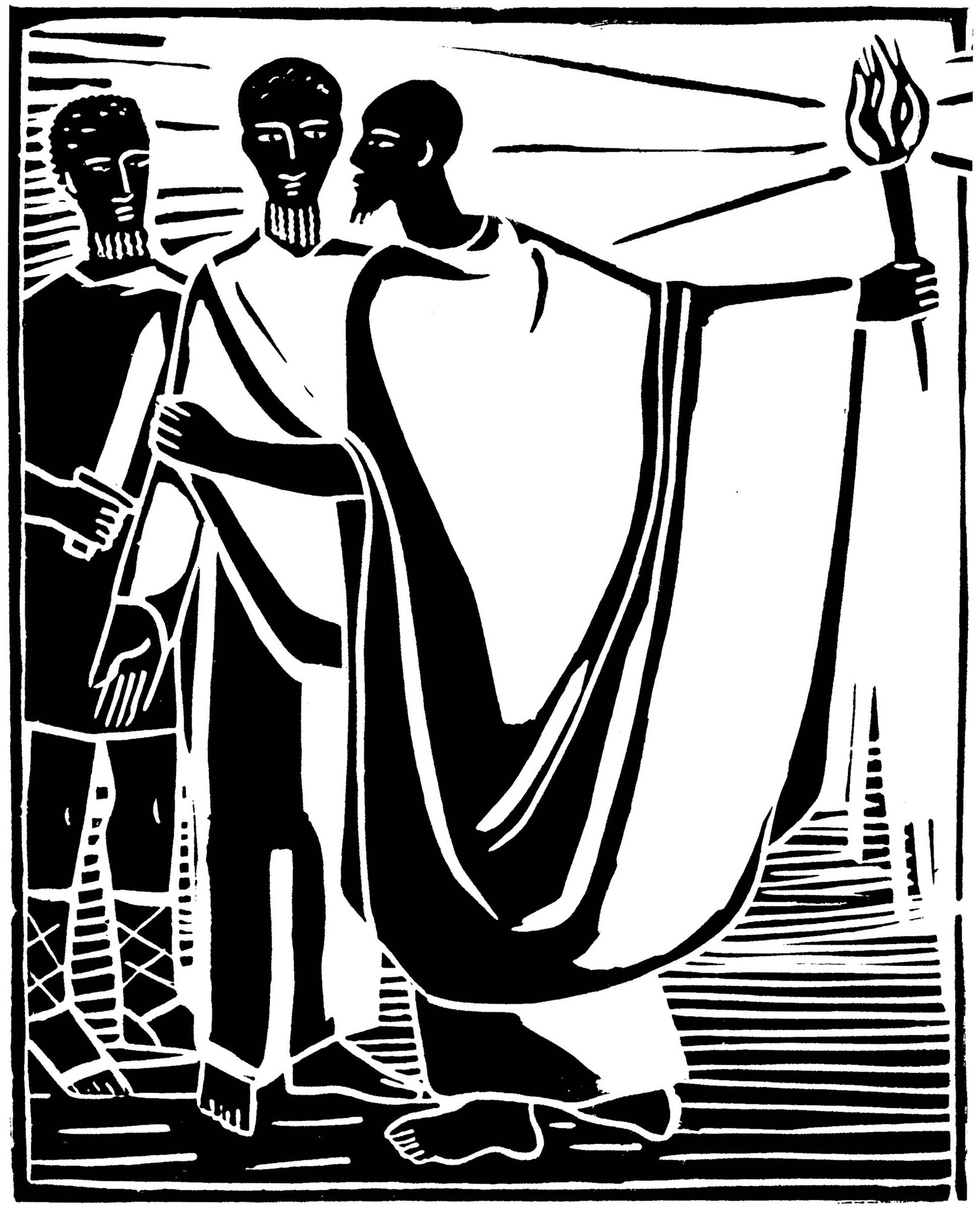 Opening Prayer
Walk with me, Lord, as I walk this path of the cross, feeling the weight, finding the joy. Amen.
A Reading from the Gospel of John, chapter 13
At the Passover meal with his disciples, Jesus, in great anguish of spirit, exclaimed, "One of you will betray me." The disciples looked at each other, wondering who would do this terrible deed. Jesus dipped some bread in sauce and gave it to Judas. As soon as Judas had eaten it, Satan entered into him, and Judas left the room, going out into the night to betray Jesus.
Reflect
What am I noticing & feeling as I imagine this moment on Jesus' path to the cross?
Is betrayal really part of following Jesus?
How was Jesus betrayed?
How have I betrayed or been betrayed?
Christ Speaks
When betrayal happens, or even if you betray Me, I will still be with you.
I am the Lord. I am the Lord.
And there is nothing to fear, nothing to fear, there is nothing to fear
for I am with you always.
What can separate you from My perfect love?
Do not fear.
adapted from The Porter's Gate Nothing to Fear
A Closing Prayer of Commitment
Walk with me, Lord, on the path of my life.
When I betray You or feel betrayed by others, let me still follow Your footprints.
I want to follow You. I will follow You.
I'm sure I will keep following You.
Please help me follow You. Amen.
Artwork Credit: Betrayal of Judas © 2022 Lucinda Naylor | Eyekons
Station 4

Listen here to a guide to Station 4 of the Prayer Path.